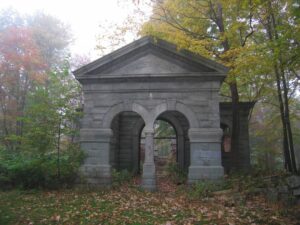 I am so proud to announce that my novel, "A Wistful Tale of Gods, Men, and Monsters, has been awarded the Best Horror Novel 2020 by American Book Fest. The book is available for sale at Amazon.com.
American Book Fest is a terrific venue for the reader who is looking for new and exciting books. Check out and like their Facebook page. You can also visit their website for a wealth of book content at http://americanbookfest.com/home.html.
Here's a little about the book-On the façade, this sleepy hamlet comes to life every autumn with picturesque apple orchards, haunted corn mazes, fun-filled pumpkin patches, and holiday hayrides. During a snowy Halloween, a young William Willowsby must battle evil forces that have been shielded by the locals for generations. On the outskirts of the town is the abandoned Forest Park Cemetery. All things wicked seem to revolve around the old graveyard. A rarely seen homunculus serves an evil taskmaster. Together they weave a wicked web that attempts to snare the youth of the hamlet. A creepy graveyard, a spooky schoolhouse, an abandoned mortuary and a member of his own family will leave you simply sleepless.
Look out for my new horror, A Prison Without Locks, which is due out on November 25th, 2020. it will make you fear the dark again.